Do you want to use Google Chrome in a different language? Google Chrome supports number of display languages allowing browser use in language of your choice. For this, you need to change language settings of Google Chrome. You can select and add new language in Google Chrome browser installed on your computer. After the setting change: all menus and options will start appearing in new selected language.
Modify language settings of Google Chrome browser
1. First we need to open Google Chrome Settings page. Launch Google Chrome browser, click icon at top right and then click on Settings option in the menu. Scroll down to bottom of Settings page (chrome://settings/) and then click 'Show Advanced Settings' option.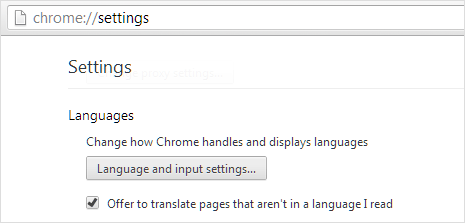 2. Now scroll down further to Languages section which reads 'Change how Chrome handles and displays languages'. Here click on the 'Language and input settings' button to open 'Languages' pop-up window.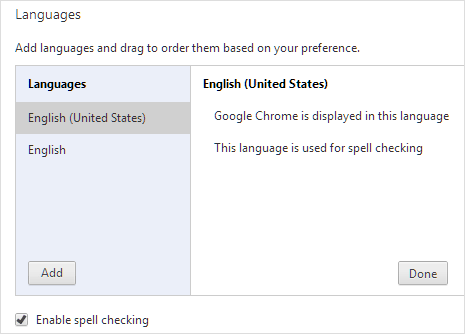 3. Click Add button at bottom left part to add new language to Chrome browser. Select language of your choice from the drop box down and click OK button. Your new selected language will start displaying as on option.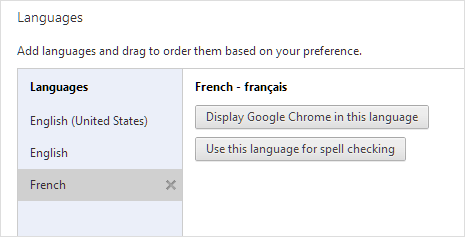 4. Select to highlight the new language and then click on 'Display Google Chrome in this language' button. Click Done button to close the pop-up window. Then close Google Chrome browser and open it again. Your Chrome browser will now have menu(s) and user interface in different selected language.
Video: Modify language settings of Chrome browser
Similarly, you can change Google Chrome language anytime to any available language setting for custom web browsing in your native language. If you are accidentally stuck in a different language, you can always revert back to English language in Chrome browser.