iPad packs in lot of style and features except for no multi tasking feature (meaning you cannot open multiple applications simulataneously on iPad). So, how to do multi-tasking on ipad? Well, you can make your iPad tablet ready for multi tasking by using Split browser iPad app. Hence you can listen music while surfing web on iPad.
Multiple screens with split browser iPad app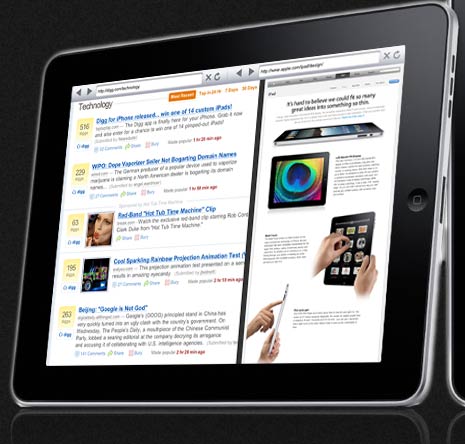 It provides you independent browser screens on iPad. The division bar is flexible allowing you to resize pages, portraint, landscape mode. Using this app, you can check emails and stream video at the same time – swtich to full screen anytime.
Above is video demo of Split browser iPad app. Grab Split browser app for your iPad. It is a paid app and sells for $1.99 [via RWW]. Checkout other free iPad apps to add more features and functionality to iPad