Google has decided on universal "One Account" login page for all Google services. Hence, whenever you try to login into either of Google service, you will be redirected to universal login page located at accounts.google.com url. No more custom login pages for each Google services including: Youtube, Gmail, Google Search, Drive, Maps, Play and Google Plus.
New Login page routine for Gmail.com users
To login into Gmail email account, gmail.com or mail.google.com urls are redirected to "about" page of Gmail email service (mail.google.com/intl/en/mail/help/about.html).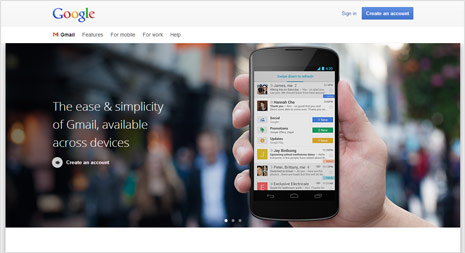 The Gmail about page displays big image slider at the top showcasing top Gmail features. Middle and lower part of webpage describe more about Gmail features.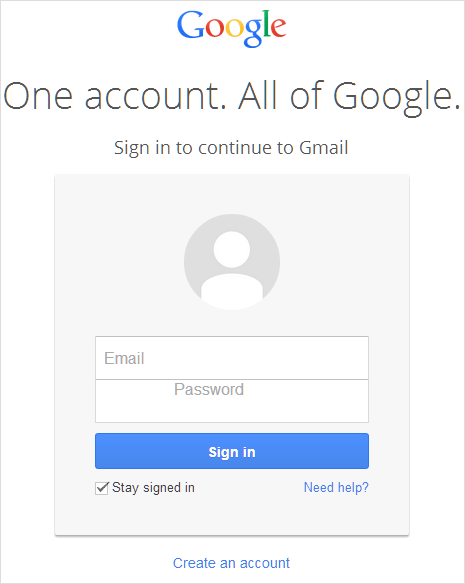 Clicking Sign In button at top right finally opens new "One Account" login page for everything Google. It is a new look login page which has centrally aligned login box with prominent Sign In button. "One Account, All of Google" is the tagline indicating universal login page for all Google services.
Video: Preview new Gmail 'One Account' Login page
One Login page for all Google services, good idea?
Google is consolidating login procedure for all Google services to one page. This infact is a good idea and implementation. Layout design is neat and should be comfortable even for tablet / mobile users. You will see this login page everytime you login into any Google services. Once you logout, it also displays recently logged in account for quick re-login again.