Window users in EU get browser ballot screen to select either of web browser as their default browser to surf internet. Now other users can also access similar browser ballot screen online. Users can view various web browser options, read more about them and download web browser they want to use as default browser on the computer.
Select web browser online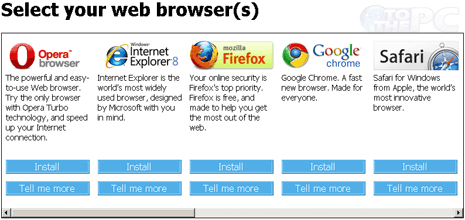 Open Browser Choice website to see various web browser options (the online browser ballot screen). It lists popular web browsers like Chrome, Firefox, Internet Explorer, Opera and Safari. You can scroll horizontally to see not so popular web browsers like Flock, Avant, Maxthon, Flash Peak, K-Meleon and more. Ready to explore and switch to new browser?