Do you want to work with MDB files without Access application on the PC? Well, AxBase free viewer application makes this all easy to open and edit database files. It allows you to view and edit contents of MDB and XLS database files. You can see details of each table with field descriptions and even execute SQL queries for data manipulation.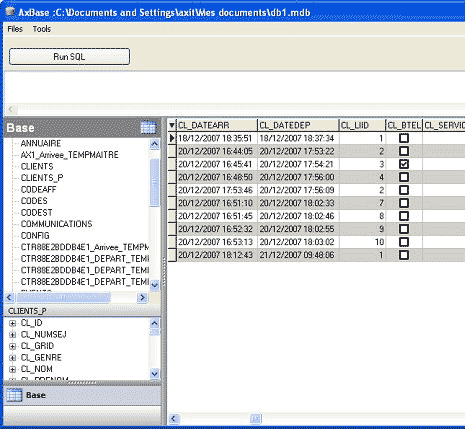 Features of AxBase MDB, XLS database viewer
1. View and edit MDB, XLS database files.
2. You can view and edit all the tables (with field descriptions).
3. Allows execution of SQL queries without Access licence.
4. You can export Tables to CSV or XLS files.
5. Compress and repair MDB database files.
Download AxBase viewer to open MDB and XLS database files with ease. It is a lite application with easy to use interface for managing database files – neat!