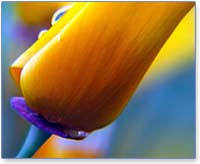 Using copyright photos from big Stock photography websites like Corbis can burn a big hole in your monthly expenses.
Also, if you use such images illegally you can be in real soup in defending yourself in court.
However, stock companies are realising the power of bloggers and want to use them as another channel to offer their resources. Stock photography website Corbis has decided to allow access and use of their images for FREE.
So, what is the real thing? Well, its money honey. As a blogger you get FREE access to stock photos and can even earn money. Revenue will be shared between blogger and photogrpahy website.
Type of ads? The photos will either include an ad overlay on part of the image, or embedded advertising that pops up when a Web user runs a cursor over the picture. Hmm… not bad.
Where & how to start? Well, even this part is easy. Crobis has setup a website Picapp for this purpose. As a member of Picapp you can:
Use the best stock photos for your site for free.
Find and publish the perfect image easily and professionally.
Earn ad revenue from click-through on the images on your site.
PicApp: Website – Become a Member – About
After you register, wait for their email for blog approval. Note: they are looking for passionate publishers and bloggers who post at least 3 times a week and are interested in participating in the development of picapp!!!
Very nice concept, besides earning alternative it also provide outlet to get some good and professional content for your blog, what say? [via]