Christmas goodies keep coming as we head close to Christmas. 'Santa Shooter' as the name suggest involves game player to shoot Santa Claus with loads of bullets. It involves a story of benevolence, misunderstandings, alcoholic beverages and a loaded gun.
You get to play a drunk father who cannot recognize Santa in drunken state. Take out the rifle and start shooting at Santa like hell. Will Santa escape the intoxicated and inbred father? Well, it depends on how good or bad you play at firing on Santa.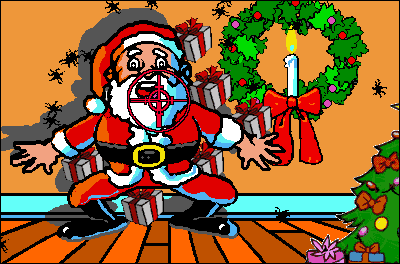 Download Santa Shooter [link] – 1.6MB and get into some action in Christmas spirit. One cool timepass with little action – small game, big action!