Pacman game does not need introduction, it is one classic game that has kept many gamers busy. Pacman EX 3 is a free portable Windows version game for instant play. It has cool 3D look with smooth movement of player and other elements in the game. It is a same classic pacman game but with better looks and graphics.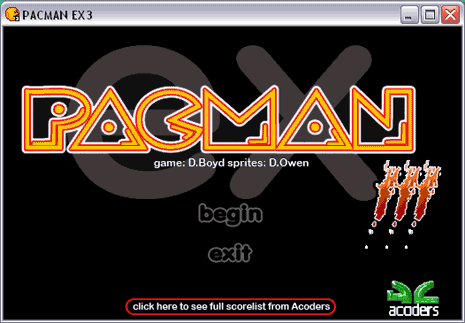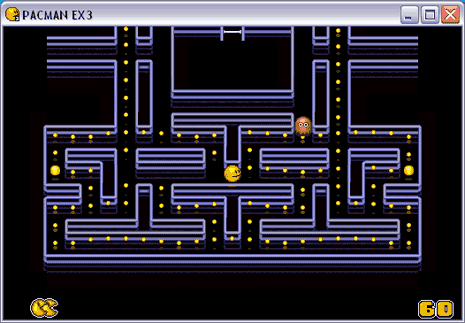 This re-released version of Pacman game comes with 4 Mazes and Online Hi scores. Collect fruit for bonus, all 8 fruit gives you a free Pac, and every 30,000 is also a free Pac. Download Free Pacman EX game, it is portable version – carry it in your USB drive and play anywhere.
Note: Game download file is available in RAR archive format. You will need 7Zip free utility to open RAR archive file containing pacman game exe file.