Majority of computer users download and share lot of images on daily basis. Now more people click digital images and share via their computers and laptops. With more images, problem of duplicate photos always exists. Portable tool "Image Duplicates Search" can easily help you find and delete duplicate photos in few simple clicks.
Find & Delete duplicate photos on computer
1. Download Image Duplicates Search Tool.
2. Double click download file to launch the program (portable, no install).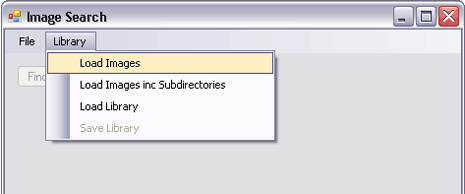 3. Goto menu option Library > Load Images to select folder containing images or select multiple images.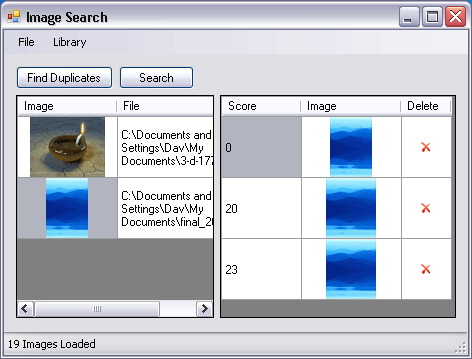 4. Program will load selected images for analysis. Click "Find Duplicates" button.
Program will analyse selected images (Image recognition based on color histograms) and list out duplicate instances of images. You can preview duplicate images and directly delete them from program interface. For sure one easy and simple way to clean up PC of duplicate image content.