CPU usage is very important aspect of any computer. More CPU usage means slower and less responsive system. PerfWatch is a cool utility that display real time CPU usage on the desktop screen. It sits on the system tray, a click on the icon pops up window with finer details of CPU usage.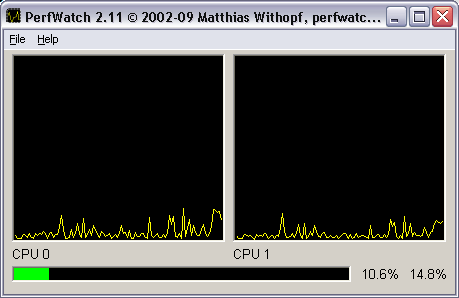 Also See – Portable Task Manager to see current Window processes
It shows percentage CPU usage real time and also show graph with ever changing usage worm. It does not put strain on system resource and is fully portable. Just download, unzip and double click to launch / use the program. It supports Xeon, Pentium 4, Pentium III, Pentium M, Core, Core 2, Core i7, atomic and Athlon systems. Download PerfWatch [weblink] and always keep on eye on CPU usage.