EXIF tags data provide valuable information about specific photo on the computer. It provide details of different aspects of an image like aperture, shutter speed, ISO value, camera model, focal length, time and date and flash settings. "Free Photo Viewer" is a free and lightweight software to view photos on computer in explorer format along with EXIF information.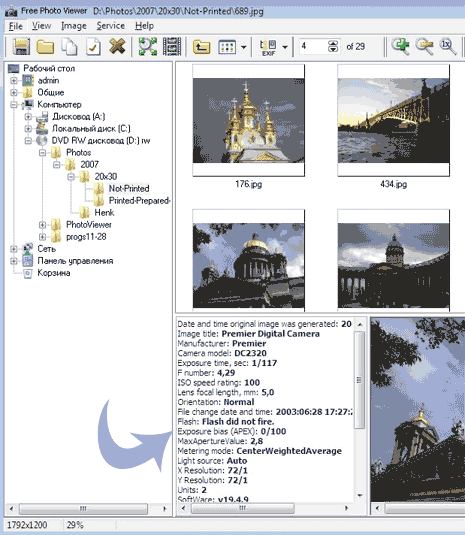 Features of Free Photo Viewer software
1. It is a lightweight, fast & easy to use full featured photo image viewer.
2. View EXIF parameters in a full-screen (as subtitles) or windowed modes.
3. Supports viewing of RAW files of most digital cameras.
4. Manage, preview & delete the unnecessary photos.
5. Has optimized settings to view photos faster on slow or old computers.
Download Free Photo Viewer [1MB for NT, 2000, XP, Vista] , it is all free for download and use. You can use this small software as image explorer to preview and manage photos on the computer. Besides, it also provide detailed EXIF information of each photo.