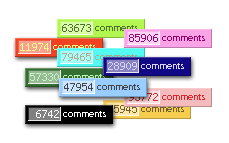 Is your blog very active with loads of visitor comments?
You can have bit of fun, ego-boosting by showing number of comments in the form of colorful badge.
Liz Strauss Comment Counter is a highly configurable "internet badge" that shows the number of comments your WordPress blog has.
Badge looks very similar to feedburner's chiklet with additional options. You can give badge any color you want with easy to use color picker. You also configure to color and font of text 'comments' appearing on the badge.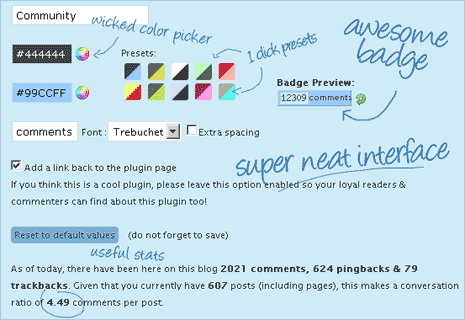 After you play around with configuration of badge, a static image is saved on the server. There is no server load each time comments badge appear on your wordpress blog. Show off socialness of your blog and encourge more comments with comments badge plugin.