Just like blogger blog, it is important to have a consolidated unique feed URL for better feed management. In WordPress each label, category, post can have unique RSS feed – thereby distributing feed subscribers for similar content.
To avoid this, you can setup a redirect in your self hosted WordPress blog using Feedsmith plugin. You can redirect blog feed like http://tothepc.com/feed/ to http://feedproxy.google.com/tothepc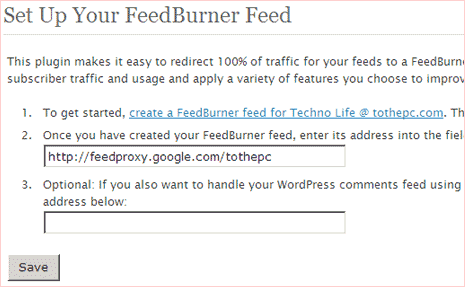 After you download [link] and install the plugin, goto settings and click on 'feedburner' tab. Then enter your feed URL as shown in image above. This will allows you to know the exact number of feed subscribers. Also, each subscriber will only receive 'Adsense for feed' monetized RSS feeds – so more earning potential!