epub is an open standard for ebook files for access on ipad, ipod, ipod touch, mobile, android and many more devices. It has been documented by the International Digital Publishing Forum (IDPF) containing packaged set of XML documents, metadata and other media that form an ebook file. There are number of tool and software to create epub files. Ideally, epub files are create by converting content from other formats like PDF, HTML, Text and more.
Online tools for epub creation & conversion

1. Epub2Go – It is an online converter for PDF to epub format. To get started, upload PDF file from computer or select PDF file on the internet. This online tool will convert PDF file into epub format which can be easily read on lot of devices.
2. BookGlutton – It is online converter for converting HTML content into epub file format. To get started, upload zip file containing HTML files and get output as epub format.

3. Feedbooks – It is an online book creation and publication service. You can easily customize and generate ebooks in epub or PDF format that can be read on Amazon Kindle, Sony Reader, Bookeen Cybook, iRex, iPhone, iPad, iPod Touch, Android platform, Windows Mobile, Symbian, Blackberry and PalmOS.
Free software to create & convert epub files
1. Calibre – It is a free desktop software for Windows, MAC and Linux users. Using this you can convert files into epub format from number of different formats. It produces nice result preserving the formatting and layout of the content.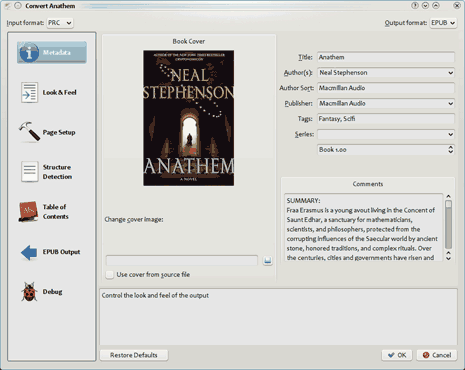 2. Sigil book editor – It is a simple ebook editor for epub format files. It support WYSIWYG interface and is available for multi platforms. It has support for multiple views like: book view, code view and split view.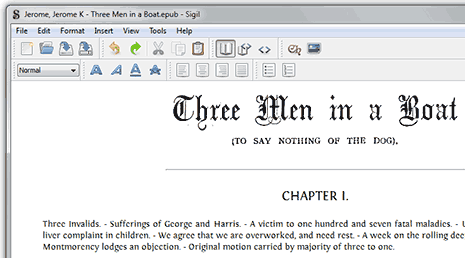 3. epub Tools – It is a collection of free and open source tools for creating epub files. You can manage and convert documents from Word, RTF, Docsbook, TEI and other formats.
4. eCub creator – It is a simple cross platform  tool for creating epub and mobipocket books. It allows you to create unencrypted EPUB files from text or XHTML files. You can edit text or XHTML files with a simple internal editor or specified external editor. You can create simple cover design image and optionally create title, content and cover pages.