One of the interesting things of using Windows XP is the ability to transform its looks to that of Windows Vista, MacOSX and even Fedora Linux using transformation packs. You have already seen makeover magic of Window XP with MacOSX and Windows Vista transformation packs.
Now here is the transformation pack to get Fedora Linux looks in Windows XP. This free transformation pack will transform your Windows user interface to a great new stlye. Never seen before icons or wallpaper for a Windows user are included in this shell pack.
It will freshen up your desktop with a great new look, including new themes, icons, wallpapers, screen-savers and much more. It will change number of elements of Windows, like:
It changes icons for system drives, control panel icon, cd-rom drive.
It changes almost all of your Control Panel applet icons.
It also modifies the appearance of your Windows Live Messenger.
The Turn Off Computer Screen is displayed in Fedora colors and shows the Fedora icon in the top-right corner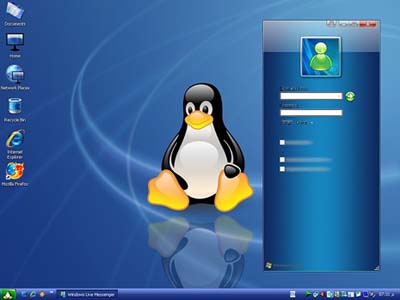 Fedora Linux Pack: Website – Download – Screenshots
Give your computer a Fedora Linux makeover with this free transformation pack and let Linux looks rule on your Windows atleast for sometime!