If love sending constant updates to your Twitter, FaceBook and FriendFeed accounts – then you will for sure love FireStatus.
It is a Firefox 3 extension that allows you to send status updates, notes and URL links simultaneously to multiple social networks and services.
It also displays updates from these services in notification popups, for a more "live" communication with your friends.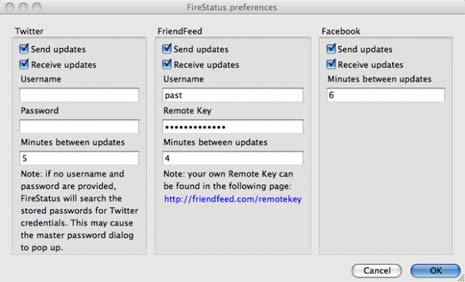 You can stay connected with friends on different social networking websites from one interface within Firefox browser.
Download FireStatus to keep your status updated across different social services – very neat and makes Techno Life easy!