Zoho is a full featured free online office suite like Google Docs & other MS Office alternatives. Now you can use Zoho online tools using your Facebook account. You can simply login using Facebook account, thereby eliminating the need to create separate account to access Zoho. Facebook login integration is latest, besides existing Google, Google Apps and Yahoo account login.
Login Zoho with Facebook account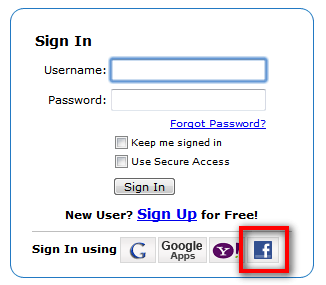 At the Zoho login screen, click the Facebook icon and then use Facebook account login details to login into Zoho online suite.
Link Facebook with exisiting Zoho profile

If you are an existing Zoho users, just login using Zoho account login details. Then goto account setting (or account.zoho.com). Under "Link Accounts" section, use option to link Facebook account.