Do you want to quickly upload and share videos from desktop with Twitter friends? All new Tweetdeck makes this few clicks routine. It allows you to upload video files from the desktop and tweet them to Twitter buddies from Tweetdeck desktop interface. Video uploading is powered by Twitter video sharing twitvid.com website.
Videos on Twitter from desktop using Tweetdeck
1. Launch Tweetdeck program. Make sure you install latest version of Tweetdeck software.
2. Click Attach photo / video button on the right side of send message box.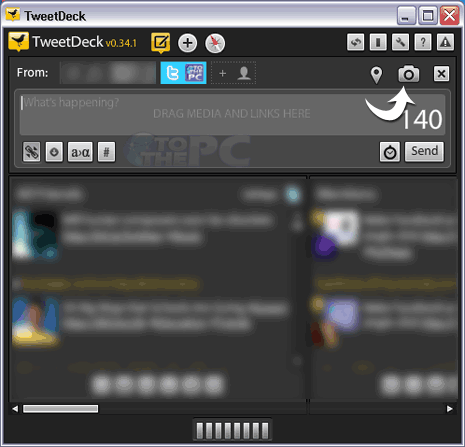 3. In the pop-up window, select the video file stored on your computer.
4. Video upload to Twitvid will start and you will get twitvid URL for the uploaded video.
5. You can tweet video URL to Twitter friends or click it to playback uploaded video within Tweetdeck (no need to open new browser webpage to watch video).
Video Demo for video upload using Tweetdeck
For sure one quick and easy way to upload and share videos with Twitter buddies without messing around with video upload webpages full with advertisement pop-ups. If you do not like uploading videos, you can also tweet Youtube videos from the desktop.