Google Chrome support feature of incognito or private mode. It allows you to surf internet without recording browsing history on local computer. History details of visited websites are not recorded and stored on computer by Google Chrome browser. By default, extensions do not work in incognito private mode. However, you can easily enable selective Chrome extensions to work in this mode.
Chrome: Enable extensions for private mode
1. Open Google Chrome browser. Then goto Tools > Options > Extensions. Alternatively, you can directly type chrome://extensions/ in Chrome address to open the extensions listing page.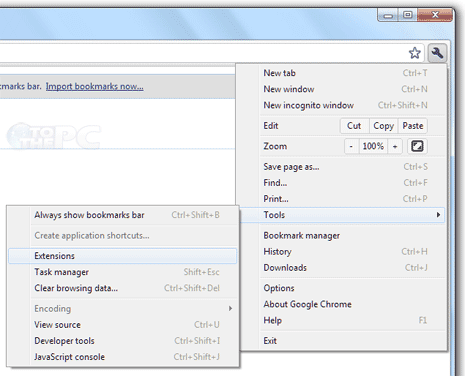 2. Click to check  'Allow in incognito' option under specific Chrome extension that you want should work in incognito private mode.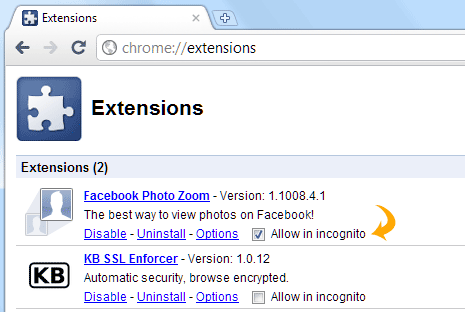 You can enable one or more Chrome extensions to function in private mode of browsing. From the same Extensions page, you can disable any extension functionality in private mode of Google Chrome browser.