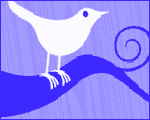 This is all about Twitter users you are following and users following you back. You could be following lot of users on Twitter.
However, the number of Twitter users following you back may not be same (or is very less). Interested in checking out Twitter users your are following that is not following you back?
Friend Or Follow is a cool web app that show all Twitter users you follow and users being followed back . Just enter you Twitter username and click on submit button to see the information you have been looking for.
Checkout FriendOrFollow, if your Twitter timeline is protected this app will not able to process your request and hence no results. Neat & Nice!