Microsoft and Apple are known for their cut throat ad campaigns. Apple looks ahead with its tagline – "I'm a Mac, I'm a PC". Can Microsoft fight back?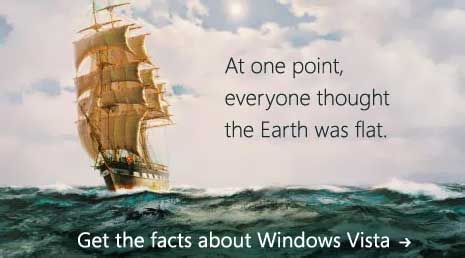 Well, they are trying for sure. Microsoft want to clear out air regarding Windows Vista and prove to users – Windows Vista is better than what it is perceived!
As pointed by Tim Anderson "Vista is now actually better than its reputation. That's a marketing issue." So, can Microsoft get its marketing act together and change mindset of users regarding Windows Vista?
Well, they for sure have to eat the Apple out to make their orange (read Vista) taste sweet, what say?