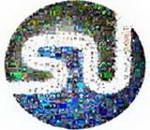 StumbleUpon.com is a very useful source to get traffic for you blog or website. It is not just techie people who use Stumbleupon, large user base consist of  average surfers on the internet. It can be huge source of traffic if use properly.
There are number of StumbleUpon Tools and third party addons that can make life of a stumbler at ease and more resourceful. Here goes the list:
1. StumbleUpon Profile Button [stumbleupon.com/buttons.php?pgtype=profile]: Use any of the button to show the world, that you are a Stumbler.
2. StumbleUpon Blog button [stumbleupon.com/buttons.php?pgtype=blog]: Add a "Stumble this!" button to your page. This will allow visitors to promote your site for free on StumbleUpon. You can chose the code based on the blogging or CMS platform you use like blogger, WordPress etc.
3. StumbleUpon Video button  [stumbleupon.com/buttons.php?pgtype=videos]: Show your stumbled videos using one button on your blog or website.
4. SU WordPress Plugins [alexking.org/projects/wordpress]: Allow users to Stumble links using button via plugin in WordPress Blog. You can use StumbleCrumble plugin [tuggo.org/projects/stumblecrumble/]
5. SU Auto-Code Creator [stumblemod.sentientdesign.co.uk/autocode.php]: Using this you can create a bookmarklet that will allow you to insert your personalised layout into any StumbleUpon text box.
6. SU Archive Links Creator [thlayli.detrave.net/su-archivelinks.html]: It let you create archives of the links you have submitted over the period of months or years.
7. SU Music Player [musicplayer.detrave.net]: This tool lets you create a custom music player for your StumbleUpon blog. After registering, you can add MP3 links, customize your player and then embed it into your blog page.
8: FireFox Addon toolbar [strangej.detrave.net]: This extension adds a toolbar to Firefox which makes using SU an easier with inclusion of scripts in the toolbar: Choose Archives, Random Archives, Backup Blog, Advanced PhotoBlog, & SU2Bookmarks.
9. SU Random Group [thlayli.detrave.net/su-randomgroup.php]: This tool displays the details of one random SU group. Just refresh the page to get a new random group.
10: Toolbarless SU [su.is.dreaming.org]: This is a collection of bookmarklets designed to allow access to SU without the toolbar.
Hope above tools will make your StumbleUpon life much more easy and pleasent. Besides this I am sure there are number of other StumbleUpon tools. Do share them here, in case you stumbleupon!