Everyone loves WordPress and why not? It provides extensive flexibility and control over your blog. Besides you can add and remove any specific feature in your blog, With tons of WordPress themes and plugins, Wordress work like charm. Also with new age Magazine Style WordPress themes, you can easily setup website that looks like a proper website and not a blog. But hey, there are many other blogging platforms worth a notice. Their use may not be extensive but they are playing hard catching up game. Here are 5 Blogging platforms worth a try.

1. Movable Type – Closet competitor to WordPress is movable type. In an attempt to get most acceptable and usable Movable Type went Open source like WordPress. Movable Type platform can be used to setup easy-to-maintain blog. It provides Enterprise and community solutions for your blogging endavours.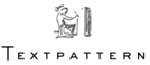 2. Text Pattern – Textpattern, an easy-to-use content management system provide free and open source solutions. Built into Textpattern is Textile, a simple syntax for nudging plain text into structurally sound and stylistically rich web content. When composing or readying articles for publication in Textpattern, you can switch between three views of the article: plain text, XHTML (the code with which a web browser renders the article), and a rendered preview.

3. FlatPress – It is an open-source standard-compliant multi-lingual extensible blogging engine which does not require a database to work. You don't need MySQL because FlatPress stores all of its content on text files. You do need PHP4 enabled web space. It has Plugin support, Widget system and easy customization with themes.

4. LifeType – It is an open-source blogging platform with support for multiple blogs and users in a single installation. Writing articles is comfortable with the included state of the art WYSIWYG editor. Adding pictures and sound files (for Podcasting) is just a matter of browse and click. The
Dashboard provides you with all the information you need every time you log in. Recent articles, comments and trackback as well as brief statistics get you updated about your blog immediately.

5. EggBlog – It is the free php & mysql blog software package, allowing you to create your own online website, journal or weblog (blog) using your own web-space. Features include: easy to use web-based administration to manage articles, web-based configuration to manage your web site settings, WYSIWYG text editor for publishing, themes, optional comments, sticky articles, tags, categories and much more.
Incase you are a newbie to blogging world, then forget above and try out Blogger. Also, there is no need to install above blogging platforms to try them out. You can test these open source without installation at OpenSourceCMS. Happy blogging!