After resourceful First Edition of Delicious WordPress themes, here comes the second edition (part 2). Check out some cool, stylish and very functional WordPress Themes. You may want to put them on your Blog. Here goes…
1. Freicurv wordpress theme – Very neat looking theme that can handle lots of content. It also has in-built aisdes concept to post some short news, links that will not appear in normal blog sequence, however can be displayed on the sidebar.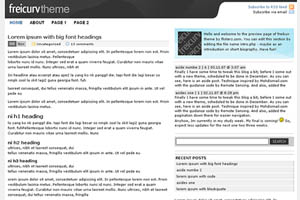 2. Gridline Lite WordPress Theme – Very Minimalistic, all white theme. Has all the basic elements with two sidebars and 3 columns at the footer for 'Recent posts', 'archives' and 'credits'.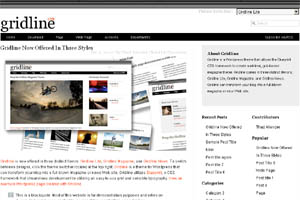 3. Structure WordPress Theme – Not really a 3 Column theme, infact a beautiful Magazine Style WordPress theme that is FREE! Theme looks very good and some might even pay for this free theme. Surely a must use, if you love Magazine style look.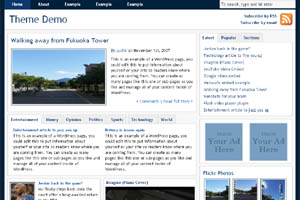 4. Weblogger WordPress Theme –A Blue and white 3 colum theme with adsense ready support. Maker of theme emphasis that this theme will improve your CTR and revenue!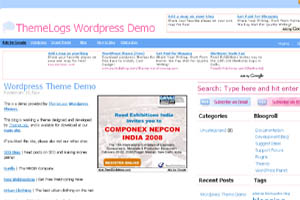 5. Dilectio WordPress Theme –A beautifully detailed and stylized theme with bright colors here and there. Very eye catchy theme and yet functional!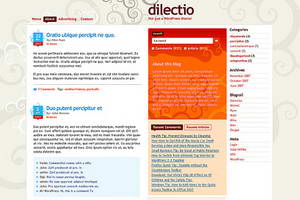 Hope you enjoyed the 2nd edition of Delicious WordPress theme series. If you know any other cool WordPress themes, please do share with us.