Design Disease is known for their clean and fresh WordPress themes. They have proved they same with their latest Free WordPress Theme offering 'Fervens'. It has all elements of freshness in right amount.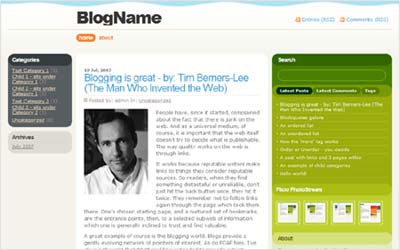 We recently kicked off Free Premium WordPress Themes series with edition one. But, this theme deserve seperate mention and post (of course)!

Fervens WordPress Theme: Demo – Download
There is cool green on the sidebar with dash of blue in the header. This 3 columns of fixed width theme is widget ready. Besides, it comes in 3 flavours with different sidebar placements. This theme for sure look fresh, what say?