WPTouch is a cool way to make your Wordpres Blog look cool and crisp when accessed via iphone. It is a complimentary theme installed as a plugin on your WordPress blog or website that will format your content for easy viewing on iphone.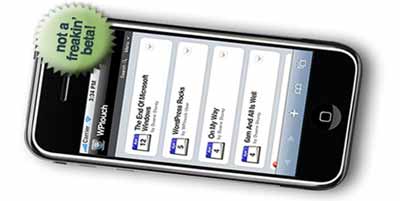 It is a highly-customized 'theme application' which includes an admin interface that allows you to customize page icons and your logo. You can easily switch over to original site appearance with a link on footer for WPtouch view and original view.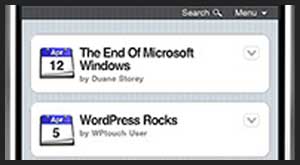 WPTouch is 243kb in size and works with WordPress 2.0 or higher. One nice way to give WordPress Blog a makeover for visitors accessing blog via iPhone.