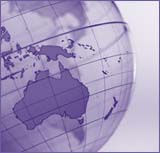 Everyone needs rest, so do servers on which our websites are hosted. It is very important that your website is accessible and alive from different locations in the world. There are times when site is completely dead as a result of server outage.
However, in some cases website may not be accessible at few locations in the world. Therefore it is very important to monitor the alive and accessible status of your website.
There are number of online web services available to check the status of your website. Usability is also easy, just enter the URL of your website and see the report for the alive status. Here are few tools you can use for website monitoring:
1. HostTracker – Very easy to use and effective website monitoring service. Simply enter the URL of your website and it will check website status at number of locations in US, Germany and Canada. Free service checks website after 30 mins internal. For shorter intervals paid options are also available.
2. SiteUpTime – Just like its name, it helps you check the status of your website. Quick check indicated website status in San Francisco Unit US. It also has free option of 30-60 mins interval with advanced pro packages.
3. Montastic – This free service sends an email when your site goes down or goes up. You can also read statuses via RSS or Yahoo widget. There is no limit on number websites you want to monitor.
4. Site24x7 – Another alternative to monitor your website. Free package allows you to monitor maximum of 2 websites with ability to receive alerts via Email/RSS/SMS. It also has atrractive paid package to track more websites with less time intervals.
5. Service Uptime – This service offer 30 min interval basic tracking in free package. For more advanced tracking it also offer paid packages to keep check on finer details.
Above should help you keep a check on website non-availability. When this happens, you must contact your web-hosting support and inform them about downtime.