Top Blogs are high traffic and need special hosting. whoishostingthis is a web service that tells you web hosting provider by just entering URL of any website. They did a study of hosting providers of top 100 blogs (by Technorati ranking) and here are interesting results.

Media Temple and Datagram emerged winners being twice as popular as any other host on the list. Surprise entry was Dreamhost (WOW, Techno Life @ tothepc also use dreamhost as of today).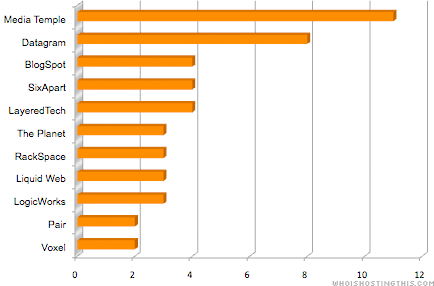 Blogger / blogspot hosted blogs also featured among top 100. However, wordpress.com blogs were no where to be seen in the list. Click here to see full list and view of who is hosting which blog!