DNS (Domain Name Server) settings of a domain is a very important parameter for successful running of a website. Wrong DNS settings can make website inaccessible. Also, DNS setting change take some to propagate throughout the internet (upto 48hours). You can easily check on DNS server settings of any domain of website or blog using following online tools.
1. Pingdom DNS check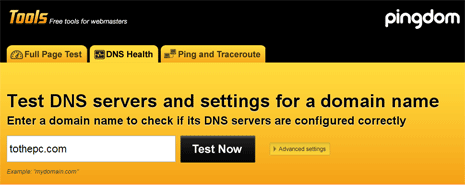 Pingdom DNS check is an online tool for exhaustive test and analysis of DNS settings of any domain. It check for various aspects of domain for DNS (Domain Name Server) settings like delegation, nameserver, consistency, SOA , connectivity, DNSSEC. You can even share DNS check results with your Facebook and Twitter friends for instant feedback and suggestions.
2. DNS Sniffer check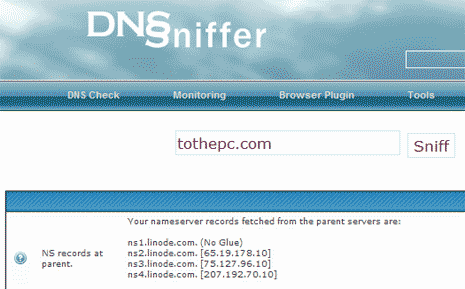 DNS Sniffer is an online tool to check DNS details of any domain. It display results in easy to understand neat manner. It shows details of NS records, SOA, MX records, CNAME check and more. You can easily hop and check different DNS details quickly.
3. DNSsy online tool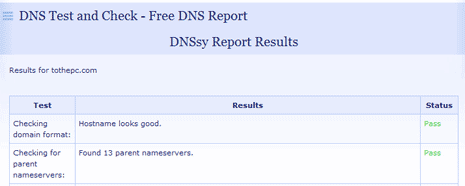 DNSsy is a simple and easy online tool for detailed DNS testing of any domain URL. It checks for domain format, parent glue, name validity, records, CNAME, SOA, MX records, HTTP version, WWW server and lots more.
Besides DNS analysis using above tools, you can also check for DNS status using DNS propogation tools. DNS settings should be correct for proper functioning of website or blog at specific domain URL. So check, test and fix!