Microsoft Translator (also called Bing Translator) is a handy online service to translating text, webpages between different languages. It has improved over period of time and also added new language support like Hebrew and Haitian Creole language. You can access the goodness of this language translator on the mobile phone.
Microsoft Translator for mobile
Goto microsofttranslator.com/m/ to access mobile version of Microsoft language translator. Type or paste any text and select 'source', 'target' languages.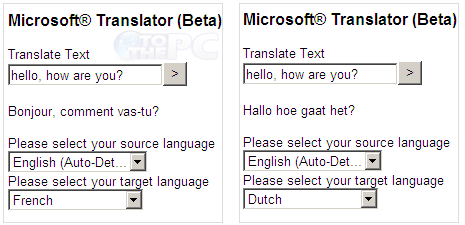 It will display translated text for the selected target language. Above is screenshot of Microsoft Translator for mobile being used on PC. [via LiveSlide]