Ideally, we click through weblinks to open and view website contents. While browsing internet, most of us are interested in quick preview of webpages and finally get to the webpage with required information. Also, during such webpage browsing we may stumbled into Not Safe for Work (NSFW) websites. We can easily address both situations through ability to preview webpage without actually clicking link to open it.
Use InterClue Firefox addon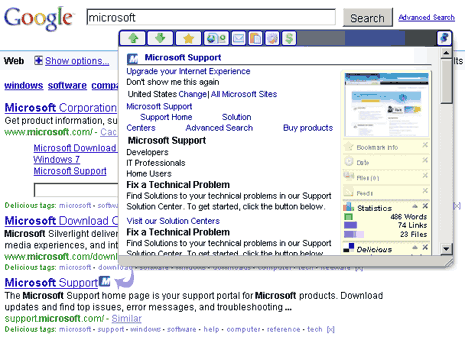 Download InterClue addon for your Firefox browser. After the install, hover over any weblink to preview the webpage content. Pop-up window shows basic text content and thumbnail screenshot of the webpage. Very neat and quick way to preview loads of webpages.
Aviary for quick screenshot webpage view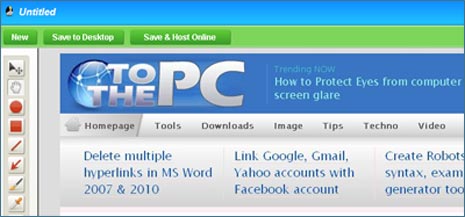 You can preview the homepage screenshot of any website online without actually opening that specific website using Aviary online tool. Just goto http://aviary.com/http://tothepc.com(this will load screenshot of tothepc.com). Similarly, you can preview any website URL using this quick method (just replace http://tothepc.com with any other website URL)
Email any webpage without opening it

Online service Email the Web allows you to email any webpage to specific email ID. You can self email webpage that you want to preview without actually clicking its weblink. It is an online service and does not require any installation.