Secure shell (SSH) allows secured connection to remote computer. Besides performing quick and easy file transfer, it allows robust security. You can use Putty client software for SSH shell access. This program allows quick setup and start of file transfer using SSH access.
Use Putty for secured SSH file transfer
1. Download Putty (most used and popular SSH client software). Launch Putty application on the computer.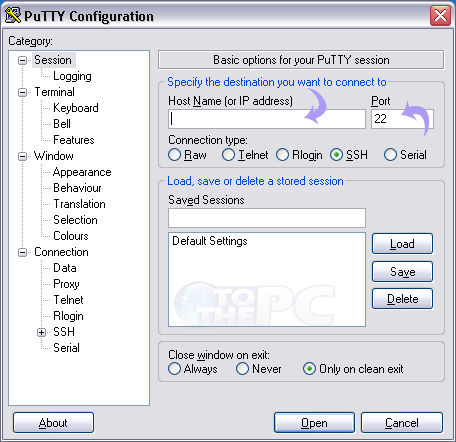 2. For 'Session' tab, enter required details to connect to remote host computer. Enter the host name or IP address, and the port number.
3. Then click 'SSH' option on the left & click Auth option. Then click 'browse' option to select private key file for secured SSH connection.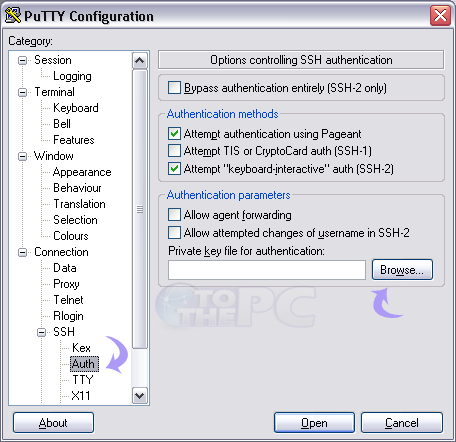 4. After basic settings up, click Open to start the session. In the black window, you can directly execute commands (don't attempt, if you do not what this all about). You can type quit to exit from the program.
Please Note – depending on your connection setup, parameters could be different to initate the session for file transfer. You can read detailed instructions at online Putty guide (quiet exhaustive).