Do you want to compare loading speed of your website or blog with other website? There are number of online tools for measuring website loading speed and exhaustive analysis of factors causing slow loading speed. For example: online tool GTmetrix analyse website using Yahoo Yslow and Google Page Speed platforms. Now you can compare loading speed times of any websites online using "Which Load Faster" online tool.
Measure loading speed of two URLs
1. Open Which Load Faster online tool.
2. Enter URL of two websites or blogs.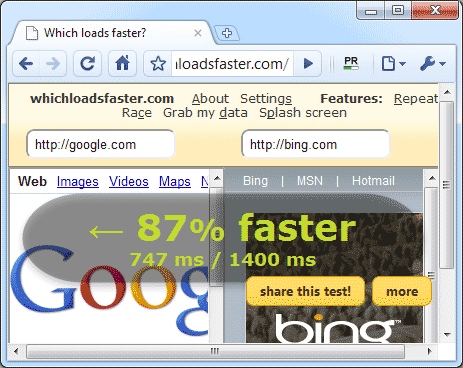 3. Click GO button to view results to find out which website is loading faster.
For example, above comparison of Google and Bing show Google is loading 87% faster then Bing. You can also use tools.pingdom.com for measuring individual website loading speed and making manual comparison of results.