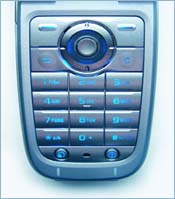 Urge and need to stay connected is never ending. With mobile scene getting bigger, more and more people are trying to interface communication between 'the web' and 'mobile phone'.
Sending Free SMS via web to mobile phone is new fab which is slowly turning into fashion of sorts. There are number of online services that allow you to send free SMS.
Nothing is FREE, someone – somewhere is paying for your SMS. Read on to discover ways to send Free SMS and of course why & how it is FREE.
1. Jaxtr – It links your phone to the web, so you can hear from callers worldwide while keeping your existing phone number private. Jaxtr has recently launched free SMS service covering mobile phones in 38 countries. You need to be a Jaxtr member to use Free SMS service.
You can send a message with maximum of 65 characters and remaining characters will be used for text advertisements. There is also an option to 'receive replies to your phone'. This allows recipient to send reply to SMS you send via Jaxtr.
2. Google Send to Phone – It is a FireFox extension that enables you to send short text messages of web page content to your mobile phone. After you install this extension, to use select some text and click the cell phone icon in the upper right hand corner of the browser. This will open a new window where you can send the text you just selected as a text message.
Fill in the number you wish to send the message to and select the appropriate carrier. Click the 'Send Message' button to send the message. Sending a message via Google is free. Your cell phone carrier, however, may charge a fee to receive messages, either on a per-message basis or for a monthly fee
3. 160by2 –Name explains it all, it allows you to send Free SMS up to 80 characters long. Advertisers are allowed to append a contextual advertisement to your SMS, making up the rest of the 80 characters. To avoid the misuse of service each user can send upto 50 messages in a day. Also, you can only send 10 messages to one particular number in a day.
4. txtDrop – Another way to send free SMS worldwide. Just enter the email ID (for receiving replies), recepient's phone number and message to send a SMS. It also offer Mac OS X Dashboard Widget and Windows Vista Sidebar Gadget for better integration in the process of sending and receiving messages. You can even embed txtDrop widget on your myspace page.
5. Way2SMS –This is a India specific alternative to send free SMS which is supported by advertisements. Out of the 160 characters of a standard SMS, Way2SMS offers only 92 characters to the User to send out their personal SMS. The rest of the characters are appended with an Advertisement or Mobitisement.
6. List goes on –There are number of options to send SMS via instatant messengers like AIM, Yahoo, Rediff Bol etc. Besides there are services like GizmoSMS, TeleFlip, YouMintand many more.
You can also check with your local mobile carrier for special plans for email to SMS. Most mobile carriers offer different and very cheap plans for email to SMS. Yeah, not free but for sure economical.
WARNINGÂ – While many services claim SEND SMS FREE. There is nothing called FREE. While some services use mobile advertisement to support FREE sms service others may charge the SMS recipient for usage. Make sure you read terms of any so called FREE service.
Anyway, which web service do you use to send free sms to mobile? Share with us by adding a comment.