If you are a beginner or intermediate Photoshop users, then here is free plugin that can save lot of time while rendering color effects to photos in Photoshop. Virtual Photographer is a free plugin to add cool color effects to images in few simple clicks. There are number of presets and options to give every possible color effect to images. To get started: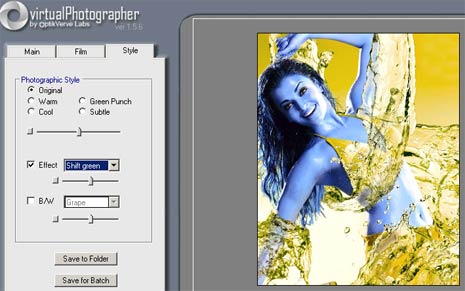 1. Download & install the plugin. Photoshop users make sure you select correct install path, for example:
C:\Program Files\Adobe\Adobe Photoshop CS3\Plug-Ins\Filters
It also works in other photo editing software like: Photoshop Elements 7 and Corel Paint Shop Pro X2.
2. After the install, you can access this programin Photoshop by going to menu: Filter > optikVerve Labs > Virtual Photographer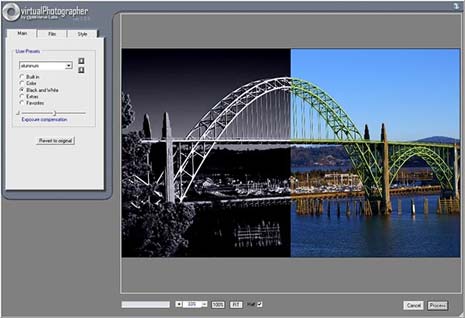 You can select among different effect like Halo, Sepia, Flashback, Glamor, Newspaper, Moonlit, Hollywood, Spooky and many more. Chose and finalize effect as per requirement for those color refined images. Download Virtual Photographer plugin and play around with colors in images easily!