Custom shapes provide quick and easy way to spice up images. You can add fancy custom shapes to your photos in Photoshop in few simple clicks. Besides adding shapes, you can edit them further in terms of size, positioning, color, effect and more within Photoshop.
Insert custom shapes on pics in Photoshop
1. Launch PhotoShop, goto File > New for new canvas. Alternatively, File > Open any image or Photoshop PSD file design.
2. Right click 'Shape tool' icon on left toolbar to view different custom shape options.
3. You can select either of shape option among: rectangle, rounded rectangle tool, ellipse tool, polygon tool, line tool and custom shape tool.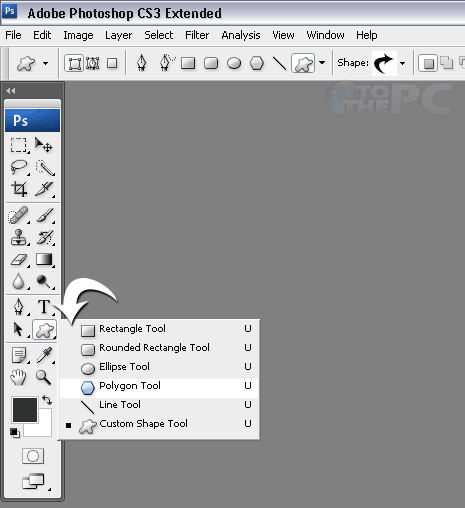 4. Last option 'custom shape tool' option provide lot of options for different looking fancy shapes. Once you select 'custom shape tool' option, look for associated options at top menu bar.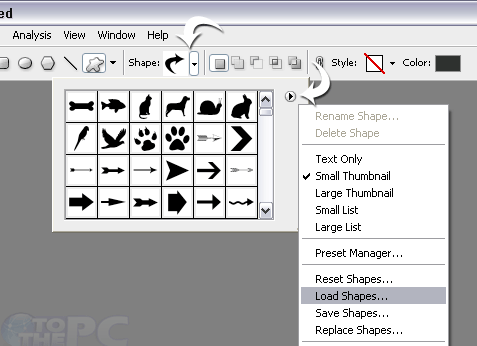 5. Click down arrow to select custom shape of your choice. You can click right arrow in pop-up box and select 'load shapes' to add more shapes or use other options to refine custom shape listing.
After selecting custom shape, use mouse to draw shape. Press Ctrl + T, a grid around shape object will appear allowing you to resize, skew or bend it with ease. Use panel options at bottom right to change color or add gradient effect to shape. Ready to play with shapes?