It is a normal practise to type only horizontal text on images and other creative material. If you are a Photoshop user, then you can easily type text in vertical direction as against normal horizontal direction. Vertical text looks more appealing and can a better option for specific type of image graphics.
Vertical text on images in Photoshop
1. Launch Photoshop, goto File > Open to load image or File > New
2. Right click 'T' Text tool on the left toolbar and then left click on 'Vertical Type Tool' option in the pop-up menu.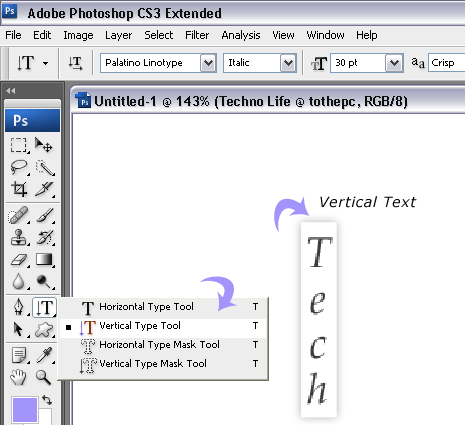 3. Click on the image or opened canvas and start typing. Text will appear in vertical direction. You can select text using mouse and format its font, style, colors using menu options at the top as per requirement.