If you have an active Youtube video channel and Facebook profile – how about linking them for more user interactivity? You can easily display your latest Youtube videos on a dedicated 'Youtube' tab on your Facebook fanpage in few simple clicks. Youtube tab on Facebook fanpage will display video player with latest videos along with thumbnails of previously uploaded videoes of your Youtube video channel. This can be achived using free 'Youtube for Pages' app from Involver applications.
Use Involver to show Youtube videos tab on fanpage
1. Goto Facebook.com and login into your account. Then launch a new tab in same window and open involver.com/applications website.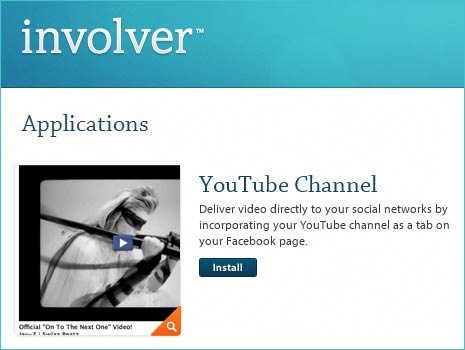 2. Scroll down in the list of applications and look for 'Youtube Channel' listing. "Deliver video directly to your social networks by incorporating your YouTube channel as a tab on your Facebook page".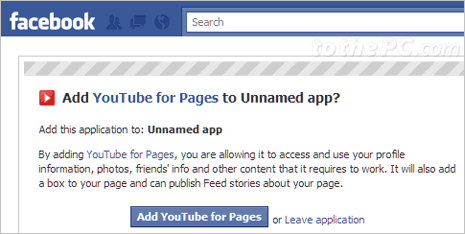 3. Click Install button and you will be redirected to Facebook application webpage. Click 'Add Youtube for Pages' button to continue.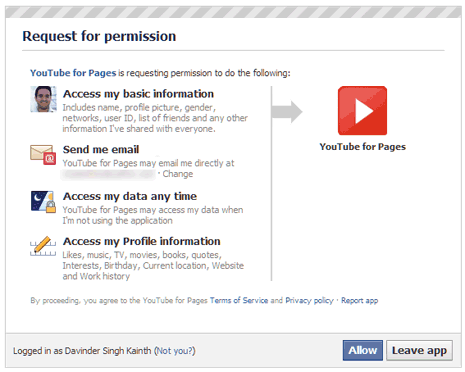 4. Then you need to confirm on permission for accessing basic profile information by 'Youtube for pages' application. Click 'Allow' button to continue.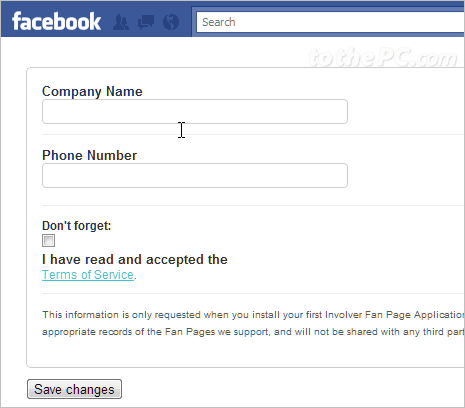 5. On next screen enter basic information related to your company or fanpage. Enter Company Name (if you do have company, just enter name of your fanpage), add your telephone number, click to accept 'terms of service' and then click 'Save Changes' button to proceed.
6. Then you will get webpage to configure settings for Youtube channel that you want to display on your Facebook fanpage. Enter your Facebook username or channel name. For example, if your Facebook channel URL is facebook.com/tothepc – then enter tothepc in the text box.
7. Also click to select other settings like import upload, import favorites, import playlist, allow user comments, hide related videos, enable tubemogul. From drop down box, select if you want to display 'latest video' or 'oldest video' or any other older video.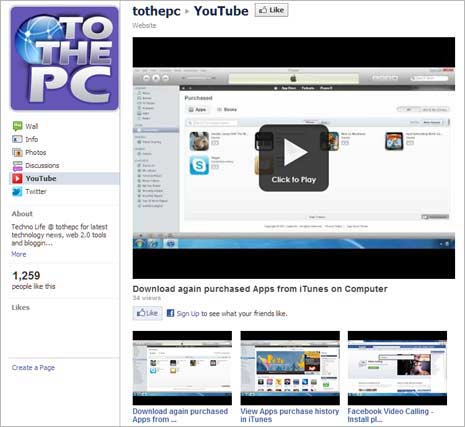 8. Then click Save Changes button. Now open your Facebook fanpage and you will notice new 'Youtube' tab. Clicking that tab will display videos from specified Youtube channel.
Please note: This can take few minutes to an hour for videos to start appearing. Have patience for application to configure and start pulling your videos to Youtube tab on Facebook fanpage.
Video How-to: add Youtube tab to Facebook fanpage
Above video explains how to use free 'Youtube for Pages' app from Involver applications to insert and add Youtube tab on Facebook fanpage for showing latest videos from specific Youtube video channel.