Picasa Web Albums (picasaweb.google.com) is a free online photo storage service from Google. While Picasa is a free software from Google to easily manage, edit and upload photos from desktop to Picasa Web Albums. Now you can easily upload multiple photos from your computer to Picasa Web Albums in single click using 'batch upload' feature.
Picasa: Upload multiple photos in batch mode
1. Open Picasa software on your computer. Make sure you are using Picasa 3.8 or above (download from picasa.google.com)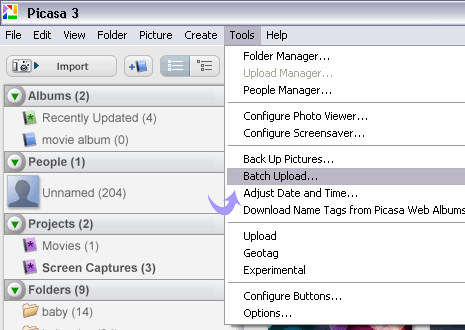 2. Goto Tools > Batch Upload. Then enter your google account details to login into Picasa Web Albums account.
3. After login, click to select folder with photos which should be uploaded in batch mode.
4. You can select one or more folder. Status bar will show number of photos selected along with total image file size in MB.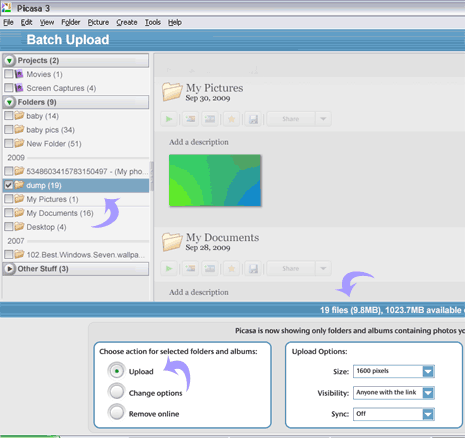 5. Click to highlight 'upload' option at the bottom. Also, configure other upload options including: visibility, sync and size.
6. Then click OK button to start the batch upload process. All the photos in selected folder(s) will be automatically uploaded to your Picasa Web account.