Being a cartoonist or animation expert will bring thoughts of full blown course of few month learning expensive Adobe software and related apps. Not anymore , courtesy Animasher.

It is a no fuss web based animation tool that make you instant animation cartoonist. No logins, no downloads – get started on the fly with your animated creations with a click of a button.
In the editor window, select the object with simple drag and drop. Little more dragging to animate the selected object. Loads of funny objects, backgrounds and props available to spice up your final animation.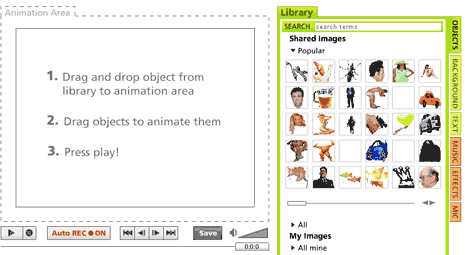 It is more of a fun tool that is really addictive. Once you create an animation, you want to create another on and so on. Also check animations created by other users to get inspiration for your creative vibe. Be an instant animator at Animasher – like it?