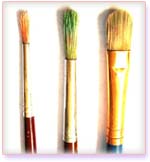 With more and more people clicking pictures with ever increasing digital gadgets, demand for easy to use image editing alternatives is on the rise.
There are number of new online services that allow you to edit photos without installing any software on your computer.
Besides being free, these are easy to use and make you a photoshop geek – without actually having to learn photoshop. So, here goes cool tools to play with images online:
1. Splashup – Formerly Fauxto, is a powerful editing tool and photo manager. With all the features professionals use and novices want, it's easy to use, works in real-time and allows you to edit many images at once. Splashup runs in all browsers, integrates seamlessly with top photosharing sites, and even has its own file format so you can save your work in progress.
2. Picnik – It fast, free and fun way to play with images stored on Flickr, Facebook, PhotoBucket, Picasa, webshots or on your computer. It makes your photos fabulous with easy to use yet powerful editing tools with oodles of effects, fonts, shapes, and frames.
3. LunaPic – I have already made some cool animated images with LunaPic, check here. It can for sure add life to your images. Animating images has never been so easy and quick before. Lunapic is a low profile yet a powerful Online Photo Editor.
4. FlauntR – Another cool option to play with images online. Beside being easy and free, it has well designed and easy to use editing tool layout. Check here for more. This is for sure true – FlauntR is made for everyone, so that anyone can be a professional.
5. FotoFlexer – It allows you to render some cool photoshop like effects to your images. Besides being flexible, it has seamless integration with photo hosting services like Flickr, Photobucket, MySpace and much more. An advanced photo editor which is easy to use.
6. Phixr – A portable online solution to 'Phix' your photos. Besides the basic photo editing and effects, it has integration with photohosting websites like PhotoBucket, Flickr. Ready to Phix your photos?
7. Graphita – It is more of a fun image editor minus the clutter of regular image editor. It allows you to add funny captions and all types of strange objects to images. You can also add bubbles, words and doodles. Strictly for fun with images.
8. Pixenate –It is very basic image editing online tool. It does not advanced editing feature but a handy option for basic quick image editing needs like – resize, crop, rotate, zoom, adding sepia effect and few more.
9. CellSea – Another cool alternative for basic images editing and manipulation. To get started, Simply upload image from your computer or enter image URL. Supported file format: jpg, gif, png, bmp, tiff, fpx and pnm, with maximum allowed file size: 10MB
10. 72Photos – It is like Flickr with image editing features. You can upload loads of photos, arrange them in galleries. Besides, you can also perform basic images editing operations on images in your account. It is a combo if images hosting and basic image editing.
11. OnlinePhotoTool – You can edit and save your images, screenshots and photos online.It supports basic image functions – image Resize, crop, add text, sharpen, rotate, flip, colour balance, saturation, levels, paint, add icons, sepia, black and white.
12. MyImager – Another online tools which support basic image operations. MyImager has a primitive interface with number of dropdown boxes and does not support images files greater than 500Kbs in size.
13. SnipShot – It allows you to edit photos stored on your computer or on Flickr account. Free version has most of basic image editing functions. PRO version has more features to play with.
14. Pixer.us – With pixer.us you can edit your photos online using only your browser. Upload your photo using the 'load image' form and you can start to play with it.
15. Pciture2Life – It allows you to edit, collage, animate and share your pictures online. Upload the picture from your computer and get going.
16. PikiFx – No need to register or login, just upload image from your computer or provide URL and start playing with it. It has basic image editing options like resize, crop, effects etc.
Above were 16 cool image editing free services. Which one do you use to play with your images? [Photo By – ZoofyTheJinx]