Body Mass Index is a statistical combination of weight and height that indicate if a person is under-weight, Ideal, Over-weight or obese. Alteredqualia has online web tool to calculate Body Mass Index by entering information about your body.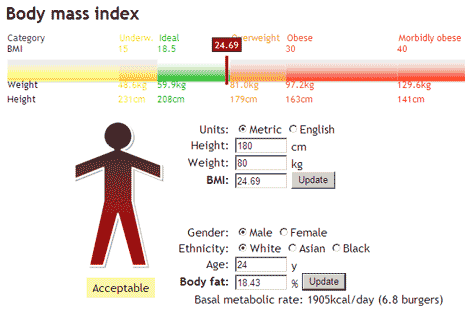 Enter your height and weight and hit the update button to know your BMI (Body Mass Index). You can reference this to slider at the top of the page to know, if current BMI indicate you being under-weight, ideal or obese.
Tool also indicate, how many calories (or burgers) you should eat daily? Select your gender, ethnicity, enter age and hit the update button to know it all. Healthy or not, know your BMI online now!