Interesting online tools just keep popping up from visualizing your future babies to checking your aged face from 20 years from now. Checkout WeightMirror, it is an instant weight loss visualizer. While in real life, weight loss routine can take weeks and months to even lose few kilos – this online tools help visualize "how YOU will look with less weight".
Lose weight & slim your photo online
1. Open Weight Mirror website on your computer.
2. Click "Choose File" button to upload your full length photo.
3. Select the desired loss of weight by moving slider on the left.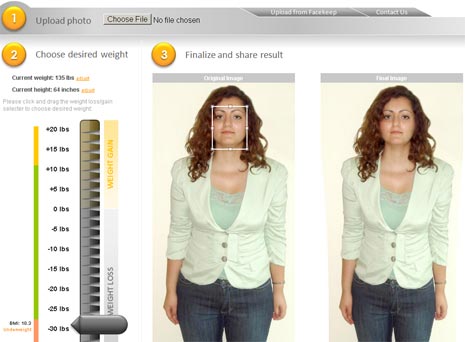 4. After selection preview image will auto refresh displaying the original image and slimmed out version of uploaded image.
Besides some fun, you can visual yourself with less weight for added inspiration to get started with weight loss routine, what say?