Emoticons play very important role to express your feelings without typing any word. There is emoticon for every emotion and feeling.

 
Dishing out new emoticons while chatting with buddies can pleasantly surprise them. Get over the usual emoticons and memorize shortcut for some fresh interesting emoticons. Here goes: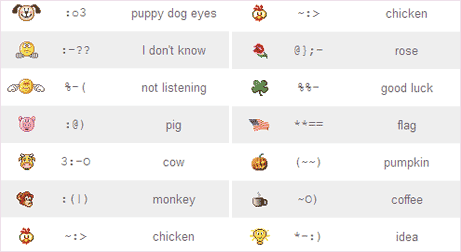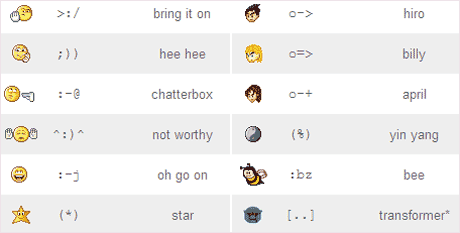 More Yahoo Messenger basic and hidden emoticons. [25 new Silly emoticons for Live Messenger] – [Bonus Emoticons with Bandoo].