Are you bored (maybe frustrated) of usual emoticons in your Yahoo or MSN messenger? If yes, then checkout Bandoo super collection of animated emoticons.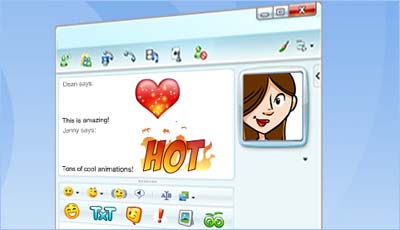 Enrich your instant messaging experience with an easy to use and free collection of new emoticons, winks, nudges and display images. A new bar is added to your messenger after you install this program.
Bar has five menus for – emoticons, add animated text, Winks, Nudges and User pictures. Each option has loads of cool animated options. Download Bandoo for extra fun while you chit-chat with friends on IM.
P.S. Menus take some time to load and some users may find it hard to wait for them to appear!
Live Messenger Goodies: Download New Emoticons – Create Emoticons