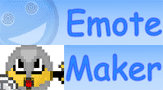 Emoticons can be real fun: they are funny, refreshing and bring smile to the face. Want to create own custom emoticon? Emotemaker is a free program that allows you to create customized emoticons with user defined shape and other elements. It has simple, easy to use interface with loads of features to create best looking emoticons.
Make Emoticons with Emotemaker
1. Download Emotemaker & unzip the file.
2. Open EmoteMaker folder & click program icon to launch it.
3. Under tools, select the colorful base of the emoticon.
4. Then select specific face, mouth, eyes & other elements.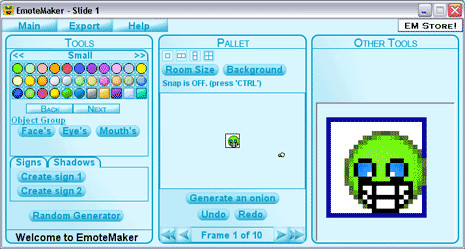 5. You can also add other animation & shadow effects (explore the app).
6. When done with play around, click Export button to save emoticon.
After save you can share and flaunt customized emoticon among friends. It has neat interface with lot of custom option for truly customized emoticon – get into some playful creative emoticon fun!