Spice up your 'Techno Christmas' by placing a virtual Christmas tree on the desktop just above system clock. There are number of skins to chose style of Christmas tree you want. You can also display countdown for days until Christmas, New Year and Julian Christmas.
There is more, listen to nice Jingle Bells sound sample every hour right on your computer. So, besides the cool Christmas tree view listen to serene bells reminding you of upcoming Christmas.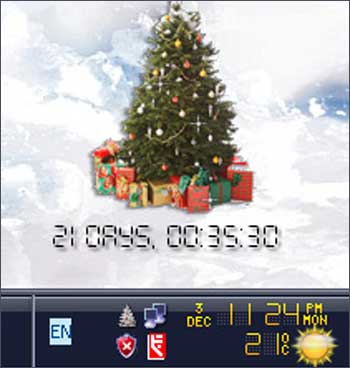 Also, the countdown clock will keep you in-focus for number of days left for the D-day. Download Free Christmas Tree for you desktop and bring ON virtual Christmas on your computer.