Microsoft launched Minimise-Me to help you create personalized emoticons and avatars for Windows Live Messenger. If you don't feel like creating one and still want to add some freshness, then check this out.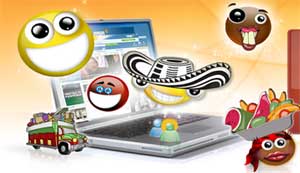 MSN Columbia has released a set of 25 New Emoticons for Windows Live Messenger. They are jazzy and silly enough to prep up your Live Messenger experience. Download [link] the full set and start disturbing your messenger friends.
You can also add super animated emoticons to messenger using Bandoo package. Need more? Check the previous release of Live Messenger Emoticons by Microsoft.