Gmail added handful of new emoticons last year in Oct 2008. This year Gmail has opened flood gates and added hundreds of cool new animated emoticons. Now Gmail users have access to loads of new emoticons to express any feeling with text decorated with animated icons.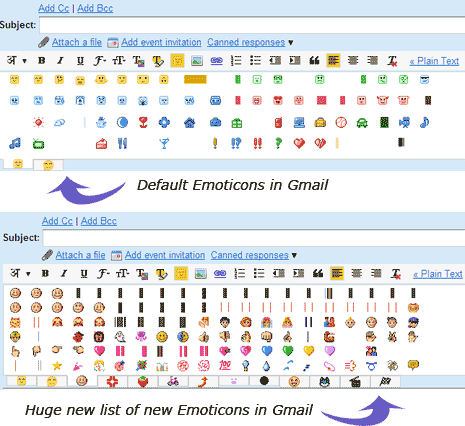 Related – Add Super Animated Emoticons to your IM with Bandoo
To see new emoticons in your 'compose email' window: click on settings, click labs tab option, scroll down and check for 'Extra Emoji'. Select enable option next to 'extra emoji' and hit save changes button. You will see lots of new emoticons ready for quick use in any email message. Like it?