If you download lot of files, you may want to customize location for saving downloaded files in Google Chrome browser. By default, all downloaded files are stored in [%UserProfile%\Downloads] folder. You can easily change the default download folder in Chrome. Also, enable option to get prompt "where to save each file before downloading".
Customize download folder location in Chrome
1. Launch Google Chrome browser and goto Tools > Options.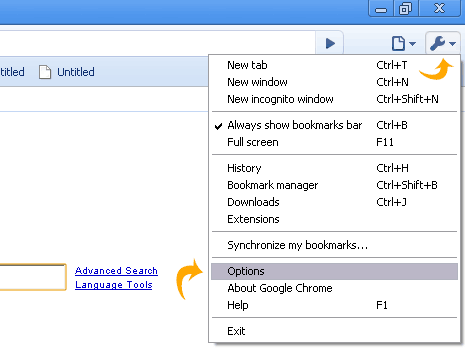 2. Click "Under the Hood" tab on Google Chrome Options screen.
3. Scroll down and check for "Download Location" under "Downloads". Click browse button to select new folder location that should store all downloaded files.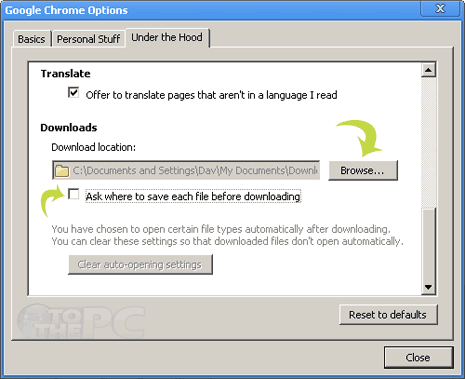 4. Click to enable option "Ask where to save each file before downloading" to get prompt to selecting different download folder for each file download in Google Chrome.
Once download begins, you can view its progress through download bar at the bottom of Chrome browser. You can click arrow on the download bar to directly open folder where file is being downloaded.